OR
TEXT NOLIMITS to 243725
You will be sent a link to donate
Thank you for your support of No Limits Cafe. We could not have made it through this year without your assistance, encouragement, and patronage and we are so very grateful, as are our employees!
When you read the  "Year in Review," we hope you feel the pride of our year 1 accomplishments and continue to support us in creating opportunities for adults with intellectual disabilities.
No Limits Cafe is dedicated to providing adults with intellectual disabilities opportunities;  opportunities to realize a sense of purpose and self-worth, opportunities to define who they are, opportunities to feel proud, and opportunities to connect socially and the opportunity to find meaningful employment. No one realizes this more than the adults with intellectual disabilities that we employ, and their parents.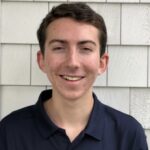 "As parents, we are so blessed that Tyler has this opportunity. Not only does he have a job, but he is independent at his job. This means the world to us to have him not just employed but feeling good about himself and happy! What more can we want? We feel he has the opportunity for a future now."  – Carrie & Ulf Marxen
Only 20% of adults with intellectual disabilities have jobs, but every day we see their untapped potential. Your support of No Limits Cafe is changing this statistic, and opening doors – one person at a time!
With Gratitude,
Stephanie and Mark Cartier, Founders 
PS – "All individuals, regardless of disability, deserve the opportunity to be full members of their community where they can live, learn, work, and play through all stages of life."
National Association of County Behavioral Health & Developmental Disability Directors, 2018
Company matches your donations?      Please send the matching form.
THANK YOU FOR SUPPORTING NO LIMITS CAFE ANNUAL APPEAL 2020!
Please choose an amount below, or enter your own amount.  
We appreciate your support.
$1,000 FOUNDING DONOR– Your name will be displayed in the Cafe in perpetuity, plus you will be invited to an annual Founding Donor Only meal at the Cafe.   (This category is available only until official opening day.   Believe it or not, we are still in our "soft" opening!)
$770 = 1 day of work for 10 employees
$539 = 1 day of work for 7 employees
$385 = 1 day of work for 5 employees
$231 = 1 day of work for 3 employees
$154 = 1 day of work for 2 employees
$77 = 1 day of work for 1 employee
Other Amount
OR
Mail check to:
No Limits Cafe
418 Rt 35
Red Bank, NJ 07701
OR
TEXT NOLIMITS to 243725
You will be sent a link to donate