Why Donate Today?
No Limits Cafe does not receive any government funding.
We rely 100% on donations from people like you!   Your donation goes directly to pay our training and operating costs. By making a donation to No Limits Cafe, you are helping to employ adults with Intellectual Disabilities and to change the world!
#EatWellDoGood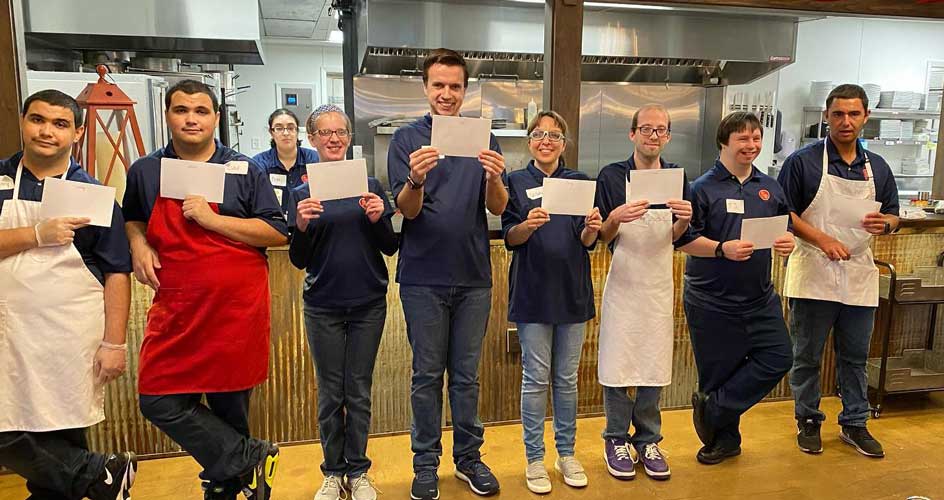 FOUNDING DONOR OPPORTUNITY still available!!!
FOUNDING DONOR OPPORTUNITY still available!!!   For a minimum donation of $1,000, your name will be displayed in the Cafe in perpetuity, you will be invited to an annual Founding Donor only dinner, and will receive Founding Donor communications throughout the year.
Donate In Honor or In Memory Of
The act of honoring another person is a powerful celebration of their significance to us. This could be the memory of a precious loved one. Or the monumental contributions of an inspiring figure. These people touch our lives and make the world a better place. They should be acknowledged. What better way than with a donation?
Honorary donations extend the positive impact made by extraordinary people in our lives.