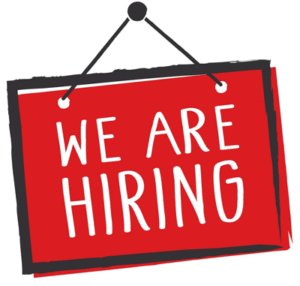 Employment Requirements:
You must have an Intellectual Disability 
You must be 18 years of age or older
Applicant must be able to work at least 18 hours per week (currently there is no Monday or Wednesday availability)
Applicant must have weekend availability
Completed application must be emailed by April 7th.   We will only review applications that are sent as one file. Do not send it by each page.
Dishwashing 
 Responsible for setting up dishwasher station for service, washing and putting away dishes and keeping floors and area clean and dry.
Kitchen Worker  
Making recipes, preparing food for service, setting and cleaning up back of house.  Take direction from Chef.
Server 
Responsible for introducing themselves, taking orders, serving guests, and making sure the tables have everything the customer needs to enjoy their meal at No Limits Cafe.  Setting up front of house for service, clearing tables, answering phones. 
Print and fill out the application.
Please only apply if you meet the above criteria.


Email the completed application to: nolimitscafeemployment@gmail.com by April 7th.
We will only review applications that are sent as one file. Do not send each page separately.


We will notify you via email that we received your application.


We will notify you by April 10th if we would like to set up an interview.
Please understand that we have been overwhelmed with requests for jobs. We wish we could hire everybody!


Interview will be scheduled the evening of April 14th & 15th.
No Limits Cafe does not discriminate on the basis of race, color, ethnicity, religion, age, gender, or sexual preference in its hiring policy. Note, however, that No Limits Cafe is a 501(c)(3) organization established solely for the purpose of hiring and training persons with Intellectual Disabilities, 18 and over, and makes preferential hiring decisions that favor this category of disabled persons over people with other disabilities or people that are not disabled.