Thank you to all who participated in the Second Annual Golf Outing to benefit No Limits Cafe – it was a tremendous success, so we are DOING IT AGAIN!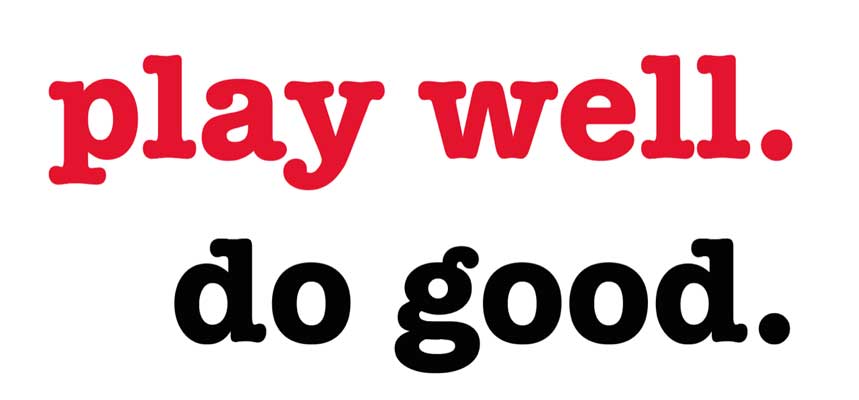 LOCATION
Rumson Country Club is one NJ's premiere golf clubs. Set on the scenic banks of the Shrewsbury River in central New Jersey, this club offers an 18 hole golf course as the setting for our golf outing. Rumson Country Club is located at 163 Rumson Road, Rumson, New Jersey.
PRICING INFORMATION:
**$395 per golfer.  SOLD OUT!  All golfers receive a gift bag, golf shirt, lunch, on-course beverages, cocktail reception and dinner.
$100 for cocktails and dinner only.   SOLD OUT!
** As of now, we are sold out for golf and Cocktails /Dinner Only. If you have questions or would like to be put on our waiting list, please contact Mark Cartier 732-241-8794. Please consider supporting No Limits Cafe with a sponsorship.
CONTESTS:
What golf outing would be complete without contests?
Longest Drive
Straightest Drive
Closest to the Pin
SCHEDULE OF EVENTS:
10:30am Registration
11:00am Lunch
12:30pm Shot Gun Start
5:30pm Cocktail hour, followed by dinner at the beautiful RiverHouse with the awarding of the Red Jackets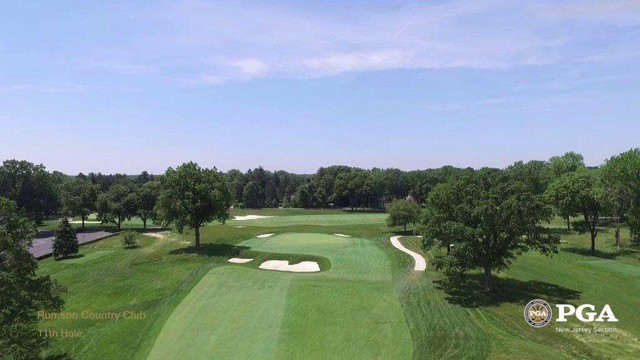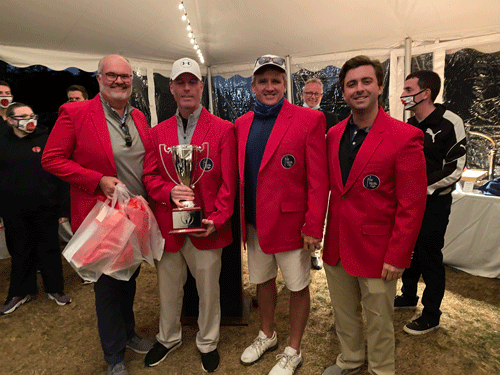 Who will earn the coveted Red Jacket?
2019 –  Tom Nelson, Chris Horn, Chris Nelson, Chris Horn
2020 – Dave McGrath, Greg O'Connor, Joe Toomer, and Chris Varley
2021 – ??
NOT A GOLFER? NOT ABLE TO ATTEND?
If you don't golf, please consider celebrating with us at 5:30 with cocktails and dinner at the beautiful River House at Rumson Country Club. This portion of the event was SO much fun and SOLD OUT last year, so please secure your reservation early!
If you are unable to attend, please consider supporting the No Limits Cafe Help for Hunger program. This program helps keep our adults with intellectual disabilities working while feeding members of our community dealing with food insecurity.  Either click the donate button or send a check in any amount payable to No Limits Cafe to 418 Route 35, Red Bank, New Jersey 07701.   Your kindness is greatly appreciated.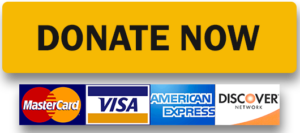 We kindly ask that you do not call Rumson Country Club with any questions. Mark Cartier will be able to answer any and all of your concerns. You can reach Mark at (732)241-8794 or markcartier@nolimitscafe.org.

** If you get error about nothing in your event queue – please ensure the quantity field is updated using the arrow keys.  **
June 14, 2021




10:30 am - 10:00 pm