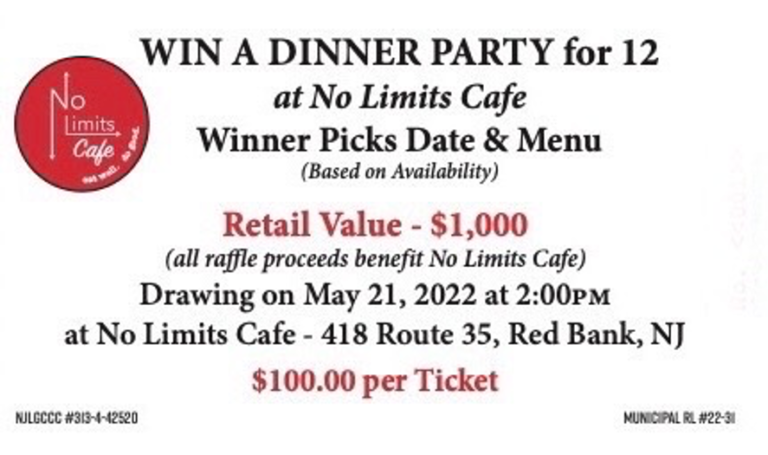 Winner need not be present to win. No substitution of offered prize may be made and no cash will be given in lieu of prize.
Winner will work with our chef to create a custom menu exclusively for their group. 
They can also chooses the date  based on cafe availability.
Tickets for No Limits Cafe WIN A DINNER PARTY FOR 12 are $100 each.  At this time, the Legalized Game of Chance Control Commission for the State of New Jersey has prohibited the sale of raffle tickets online
To order tickets you can either:
Visit the cafe to get your ticket(s).
Fill out the request form below to have a No Limits Cafe staff member contact you to process your payment for tickets.
Use the Printable Form link to print out a form and send mail to No Limits Cafe.