Our Goal
We are a lunch cafe with a major difference.  No Limits Cafe,  a 501(c)(3) charitable organization, will train and employ adults with Intellectual Disabilities.   It is our belief that EVERYONE has the ability to be a contributing member of society.  Our employees will have a sense of pride and purpose, while serving our customers great food. No Limits Cafe will be an inclusive win-win for our community!
Our Mission
Our mission is to EMPOWER adults with intellectual disabilities by providing jobs and job training to help them lead fulfilling lives within our community and to increase awareness of their potential.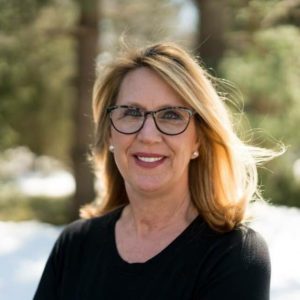 Stephanie Cartier  Co-Founder
Stephanie Cartier
After an 11 year career at Morgan Stanley, in NYC,  in 1994, Stephanie switched careers to Stay at Home mom after her first child was born. Two more children entered the picture, which the youngest, the only girl, was born with down syndrome.  Stephanie became very active in the special needs community, subsequently becoming co-chairperson of the NJ State mandated Special Education parent advisory group, Middletown Friends of Different Learners (MTFODL), in her town's school district.  It was a post she held for 8 years.  She strongly advocated for the needs of students.  Stephanie also worked with her church's St. Vincent de Paul Society for many years.  In addition, she was a volunteer with Sea Bright Rising after Hurricane Sandy.  Stephanie graduated from Rider University in June 1984, with a B.A. in Communications.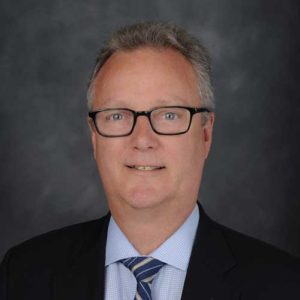 Mark Cartier
Mark Cartier is married, and father of three. He has spent the past fourteen years as a volunteer and coordinator for RallyCap Sports, formerly Challenged Youth Sports. Mark also served as Director of Children's Liturgy at St. Catharine's Church in Holmdel, for 17 years. Mark is the co-founder of No Limits Café, a restaurant dedicated to employing and training adults with intellectual disabilities.
Mr. Cartier is a Managing Director for Mizuho Securities USA LLC. He manages short-term trading activities and US Agency trading. Some of his responsibilities include oversight for funding, and balance sheet management. Additionally, Mark coordinates cross-marketing with Mizuho Bank USA and its clients. Mark joined Mizuho Securities USA LLC in September 2003.  Mr. Cartier is also the liaison for Mizuho Securities USA LLC with the Federal Reserve Bank and U.S. Treasury Department. Responsibilities include provision of guidance regarding Treasury issuance, and maintenance of Primary Dealership relationship.
Mr. Cartier graduated from Rider University in June 1984, with a B.S. in Commerce.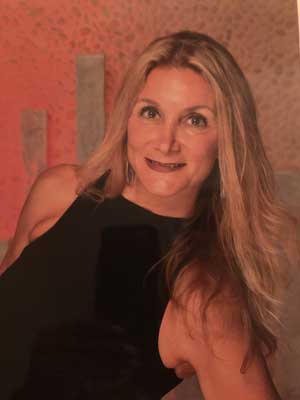 Christine Slattery, Director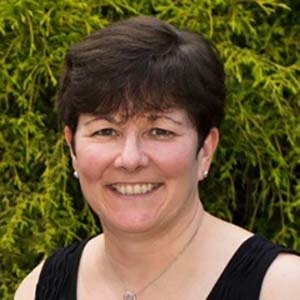 Patricia Nelson
Pat retired from National Grid after 30 years in the Information Technology area where she was responsible for HR, Payroll and Benefits systems as well as Internet/Intranet applications. She is currently employed at  PeopleStrategy as a Senior Product Manager for the Recruiting and Time management systems.
Pat is married and lives in Middletown, New Jersey where she raised her 2 sons .  She has a Masters Degree in Computer Science from Pace University and a Bachelors degree in Computer Science from St. John's University.
Alexandra Sciortino – Restaurant Manager
Before taking the position of Restaurant Manager at No Limits Cafe, Alexandra has worked numerous jobs in the Restaurant and Hotel Industry while also acquiring experience with people with intellectual disabilities in the form of a companion. Alexandra is currently studying International Hospitality and Tourism Management at Fairleigh Dickinson University and looks forward to graduating in the Spring of 2019.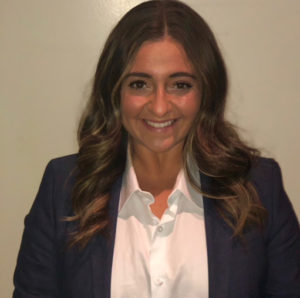 Other organizations making a difference…
If you are in the area, please visit one of the following establishments that employ adults with disabilities.  We have been to them and they are great!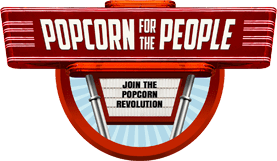 POPCORN FOR THE PEOPLE is a non profit established to create meaningful employment for individuals with Autism and disabilities. They aim to combat the current 80% Unemployment Rate in the Autistic community with the training and hiring of adults with Autism to create, cook, package, and sell uniquely flavored gourmet popcorn.
140 Ethel Rd W suite m,
Piscataway, NJ 08854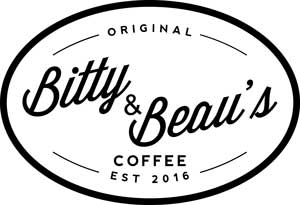 Bitty & Beau's Coffee is more than just a place to grab a cup of coffee – it's an experience. While the shop is run by people with intellectual and developmental disabilities and the customers love the products, they really come in for the unique customer service experience.
WILMINGTON, NC
CHARLESTON, SC
SAVANNAH, GA
ANNAPOLIS, MD

Hugs Cafe is a non-profit fast casual lunch destination employed by adults with special needs in McKinney, Texas. We serve up that most delicious soup, salads, sandwiches, and homemade desserts. Every meal is prepared and served by our teammates, or adults with special needs. Hugs Cafe serves as a training and employment opportunity for adults with disabilities.
224 E. Virginia St.
McKinney, TX 75069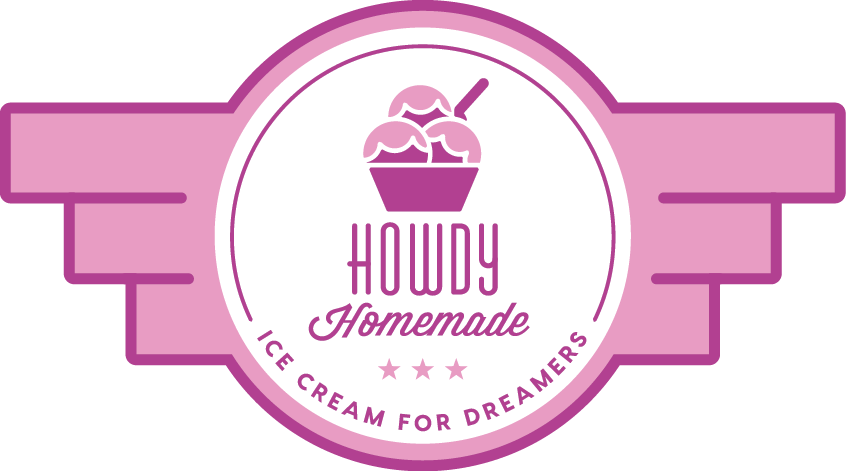 Howdy Ice Cream is all about two things: amazing ice cream and even better people. Our mission is the relentless pursuit of jobs for adults with special needs. We hope to change the way the world looks at everyone!
North Dallas, TX
University Park, Dallas, TX
* El Paso, TX
* Las Cruces, NM
* Asheville, NC
* Coming Soon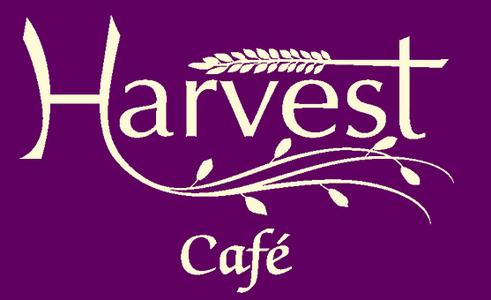 The Harvest Café is a restaurant with a unique mission.  It is owned and operated by A Very Special Place, Inc., whose goal is to create new opportunities for people with intellectual and developmental disabilities. The Café is certified as a training site for those who want to learn new skills in a distinctive environment.
Under the guidance of staff, they participate in activities at the cafe that help them to achieve the goals that are important to them.
The Chef and restaurant staff share their expertise and knowledge with the trainees, and the result is: "Great Food With a Mission…"
694 New Dorp Lane
Staten Island, NY 10306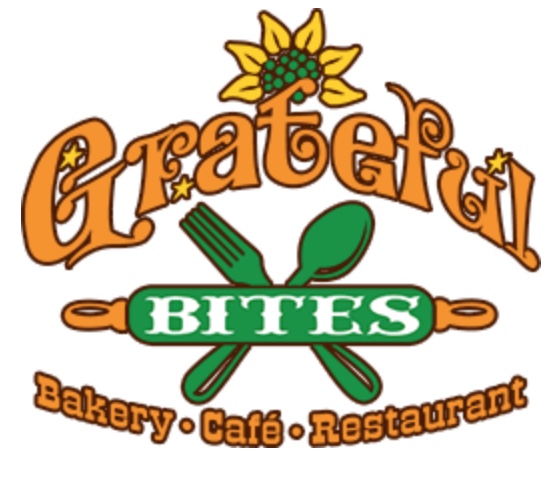 Grateful Bites is operated by a NON-PROFIT called Ability2Work.
Grateful Bites is an entrepreneurial non-profit that provides supportive, inclusive job sampling, training and employment to the differently-abled.   100% of the proceeds from your purchase support the differently-abled with a whole person model.  Social, emotional, conceptual, life skills are all addressed at Ability 2 Work/Grateful Bites.
EAT GOOD, FEEL GOOD, FOR GOOD.
42 State Route 12
Flemington, NJ 08822

Cameron's Coffee & Chocolates opened on Oct. 1, 2013. It is the first business enterprise of the non-profit foundation, Every 1 Can Work.   Every 1 Can Work was created to provide permanent employment opportunities for young adults with developmental and intellectual disabilities. We are a non-profit organization that employs intellectually challenged people and supervises them in the production of delicious chocolate creations and other food-related products and services. Our goal is to earn enough money to keep the employees working. And to make that happen, they have to deliver unique, high-quality chocolate products to the market place.
Fairfax Center
9639 Fairfax Boulevard
Fairfax, VA 22031