No Limits Cafe does not receive any government funding.
We rely 100% on donations from people like you!   Your donation goes directly to pay our training and operating costs. By making a donation to No Limits Cafe, you are helping to employ adults with Intellectual Disabilities and to change the world!
#EatWellDoGood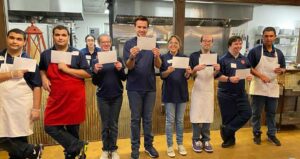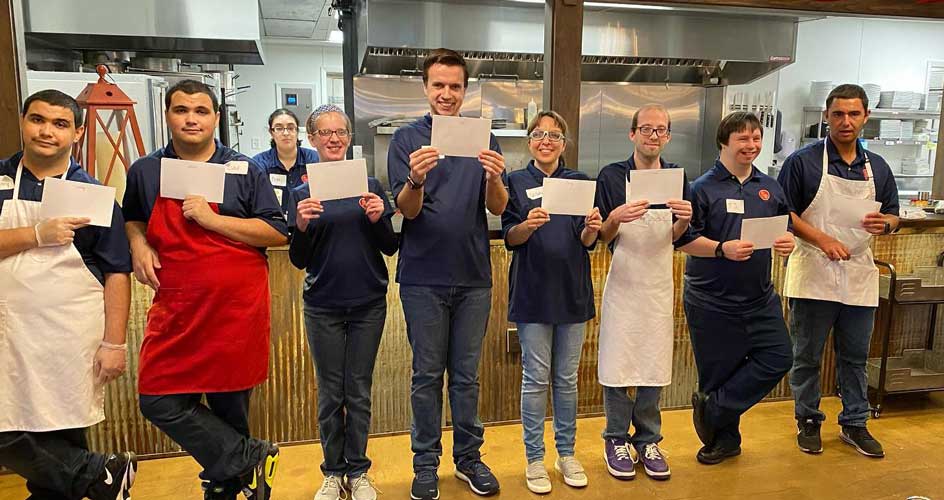 SUSTAINING DONOR OPPORTUNITY still available!!!   For a minimum donation of $1,000, your name will be displayed in the Cafe in perpetuity, you will be invited to an annual Founding / Sustaining Donor only dinner, and will receive Founding / Sustaining Donor communications throughout the year.
Monthly Recurring Donations
 Make one monthly gift today, and know your charitable gift to No Limits Cafe is in place  – no further action required. 
Donate In Honor or In Memory Of
The act of honoring another person is a powerful celebration of their significance to us. This could be the memory of a precious loved one. Or the monumental contributions of an inspiring figure. These people touch our lives and make the world a better place. They should be acknowledged. What better way than with a donation?
Extend the positive impact made by extraordinary people in our lives.